After thirty years providing expert production, implementation and print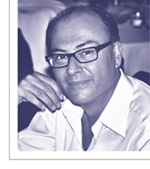 consulting within the context of larger organizations, my team and I are offering clients more efficient service through my new focused company.

"I've taken the implementation department out of the packaging agency. By being an independent entity, we can better serve the package design industry with specialized knowledge that can be utilized as needed. The challenge is to put client specifications in a row early enough in the creative process that designers can present something feasible to start with. We are a skilled resource for in-house corporate design departments as well as design and branding firms of all sizes. I'm called a total perfectionist by my staff and clients. Guilty as charged."

The complete range of implementation and production services Phase 4 offers include print/project consultation and management, extensions, private-label packaging implementation, production art files, custom Pantone® spot channel separations, digital retouching, 3D product renderings, color proofing, packaging prototyping for consumer research, photography, and sales samples. The agency was created at a time when more clients are seeking these scalable services streamlined into one agency. We have set a gold standard in consumer branding production and excel at maintaining the integrity and intention of design throughout the production process – keeping the quality of output high, regardless of printing capabilities, substrates, and budgets. I provide extensive client and vendor production support before, during and after each project. Affable but meticulous, I personally evaluate, plan and oversee multi-sku, multi-lingual, regional and international assignments, ensuring deliverables that reflect the highest client satisfaction and industry standards. I was previously a partner at IQ Design Group and co-founder of Cornerstone Strategic Branding as well as Production Director at Landor Associates in New York. In 2006, I joined the faculty at FIT in NYC as an adjunct professor in the Packaging Design Department, teaching a print production and art creation cirriculum to upcoming packaging designers.